Below are photos of an extensive remodel in Harvard.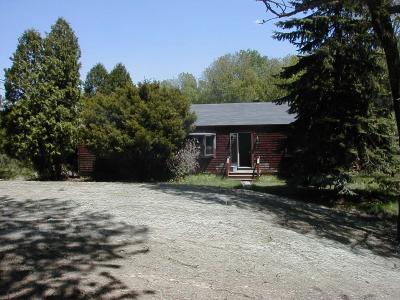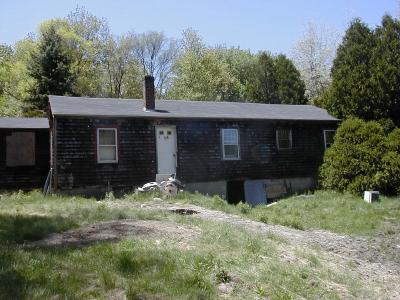 Front and back, before construction. New septic is complete.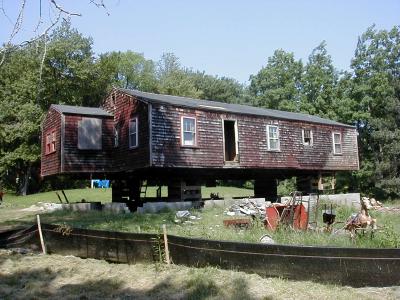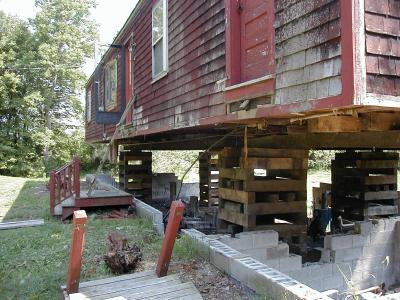 The house was lifted five feet to accomodate the regrading of the new septic system. Back and front views.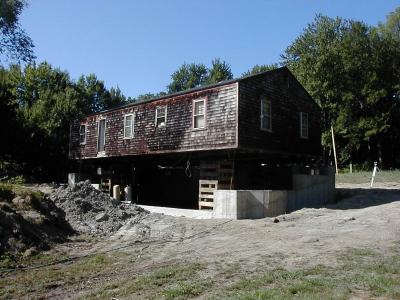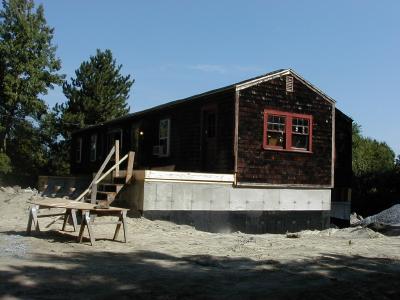 New foundation poured, then house lowered.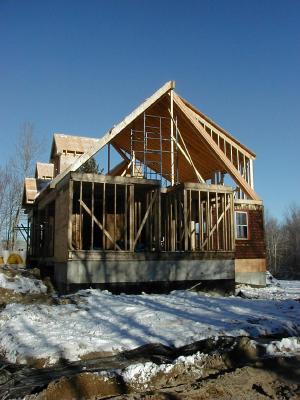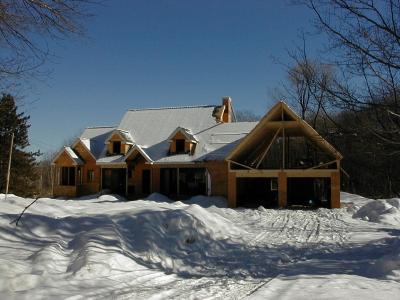 Side and front views of framing. A gabled entry, porch, and garage were added to the existing house.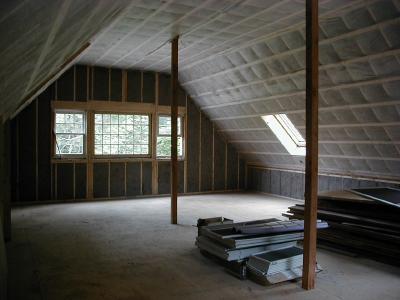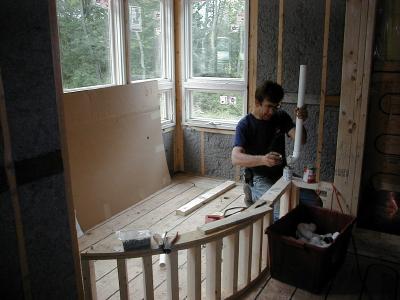 Cellulose insulation was blown throughout the house; Our plumber, George Dixon, finishes roughing in the
master bath. Whirlpool tub framed, radiant heat tubing in floor.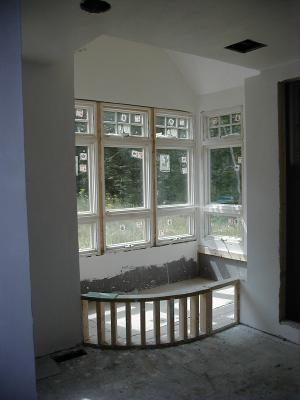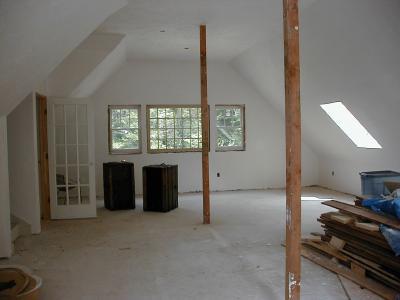 Master bath and garage studio plastered.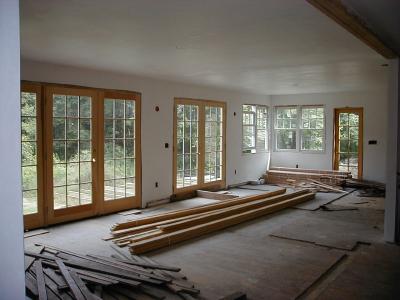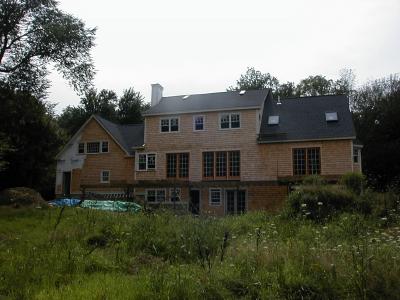 Kitchen/family area looking out at deck; Back view with deck in progress.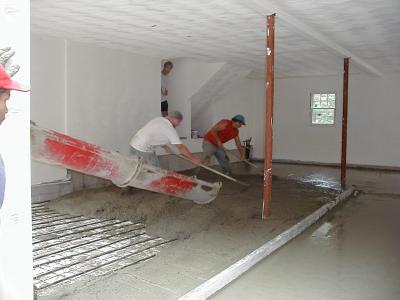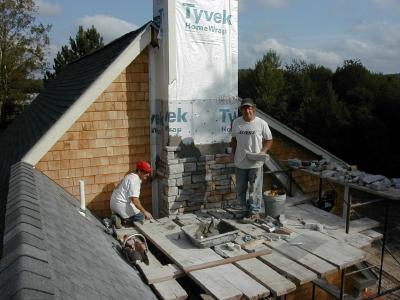 Jeff Baer, our mason, pours a slab over radiant tubing to heat the garage, and completes the chimney.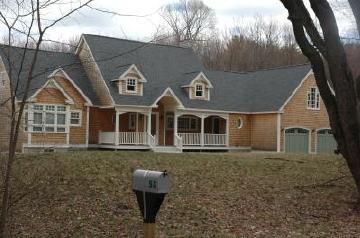 Exterior complete, interior finish by owner.