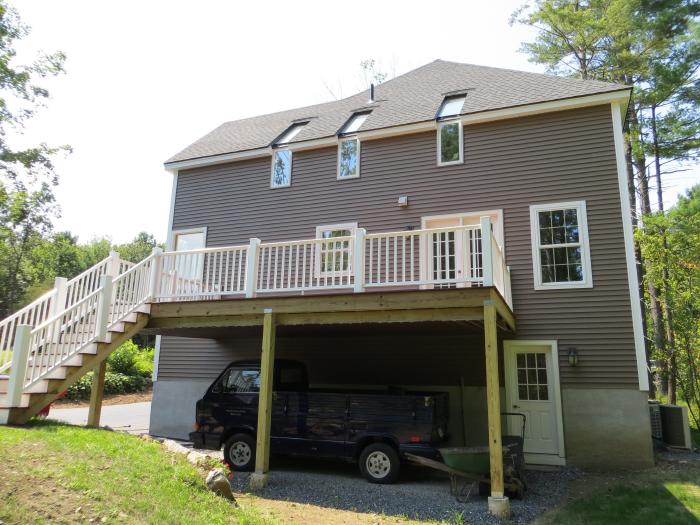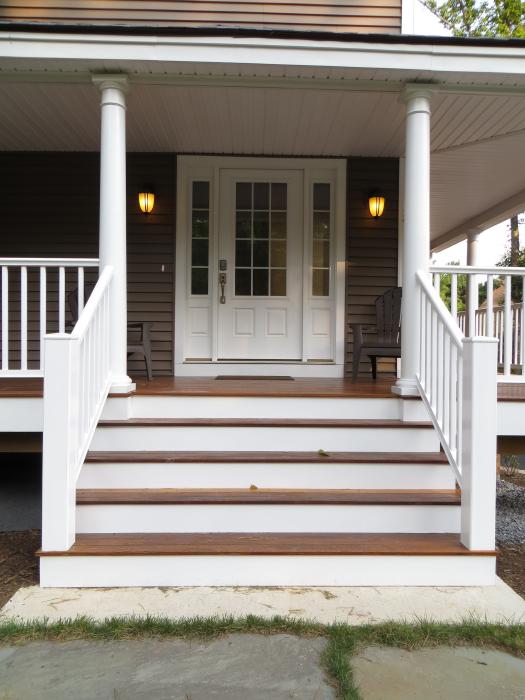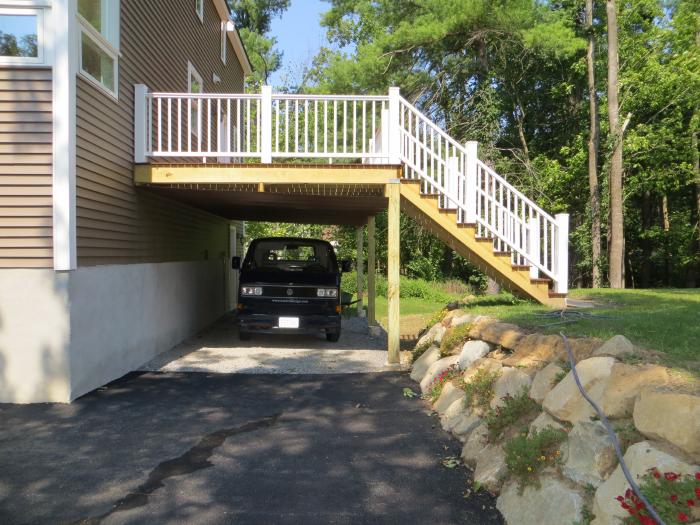 Carport under back deck.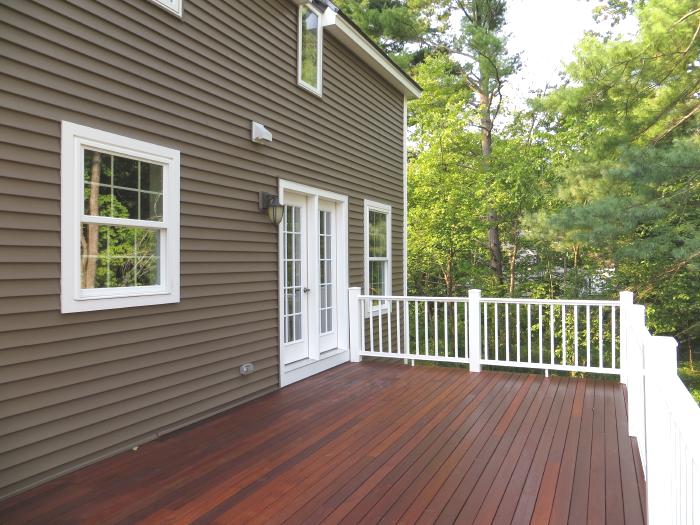 Mahogany decking with Azek railings and steps to grade.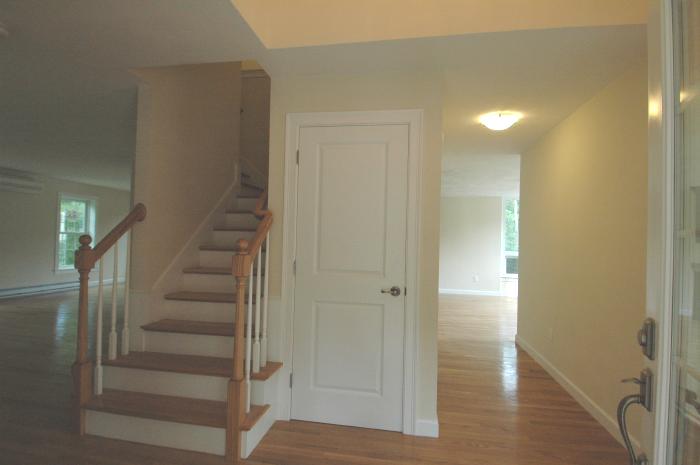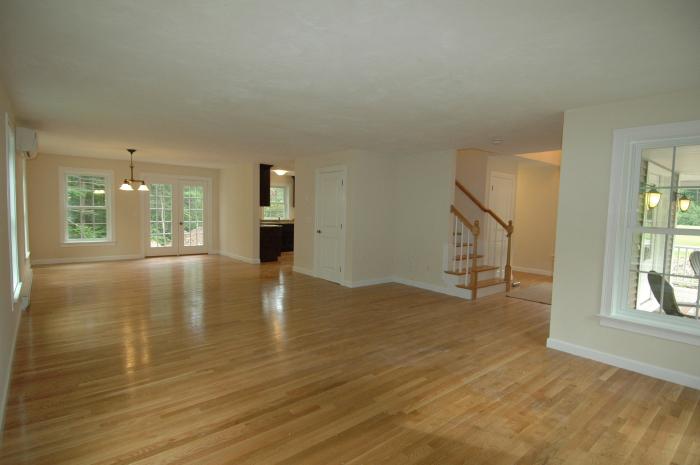 Living room to dining area.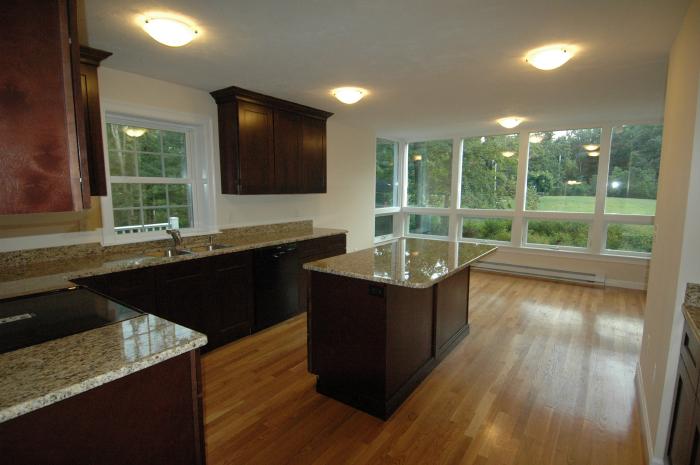 Kitchen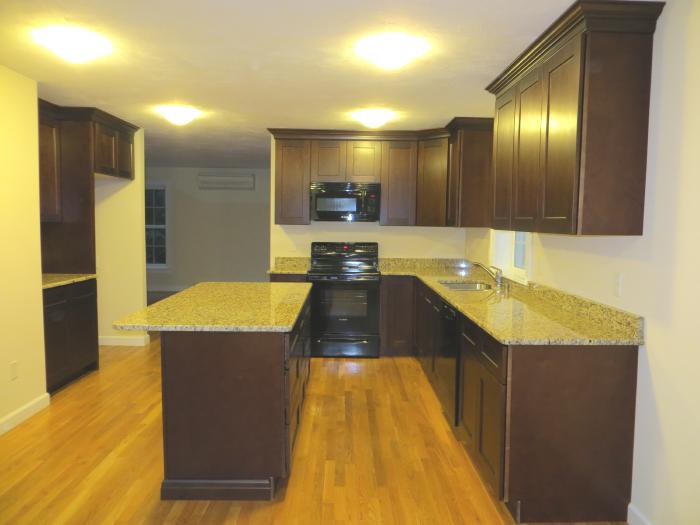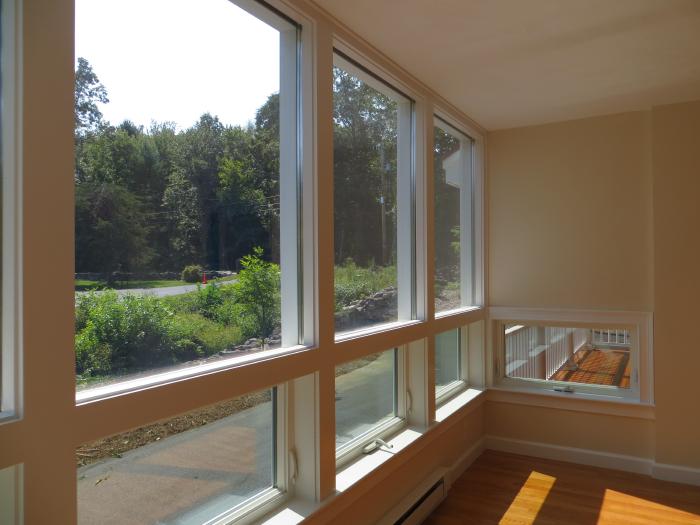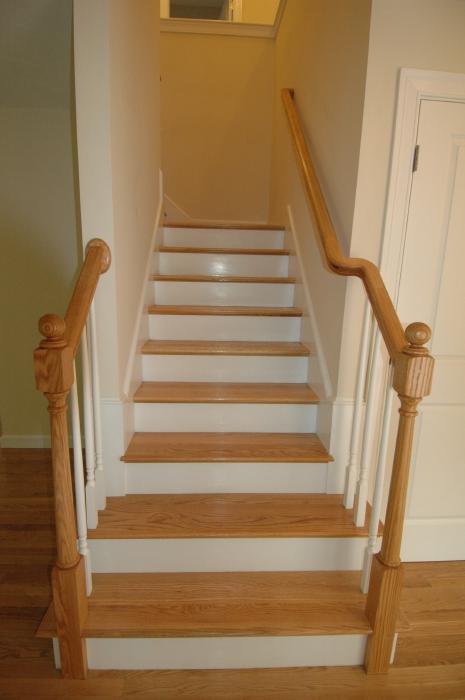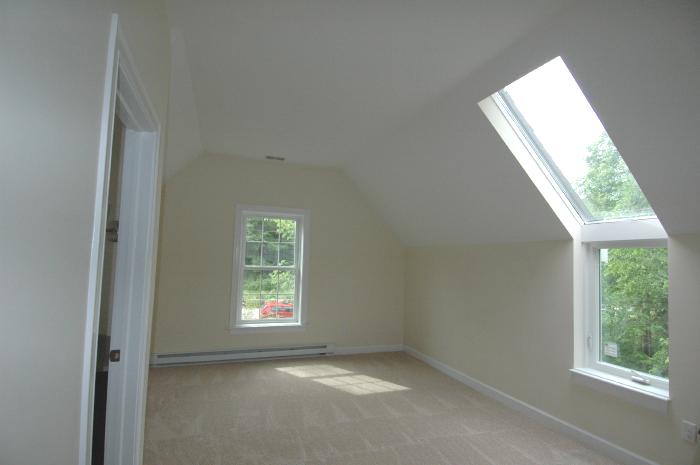 Master bedroom (with window to skylight combination).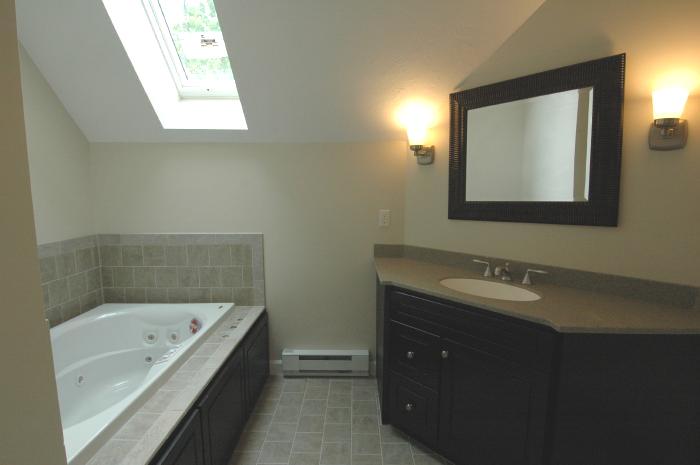 Master bath with whirlpool, separate shower, operable skylight.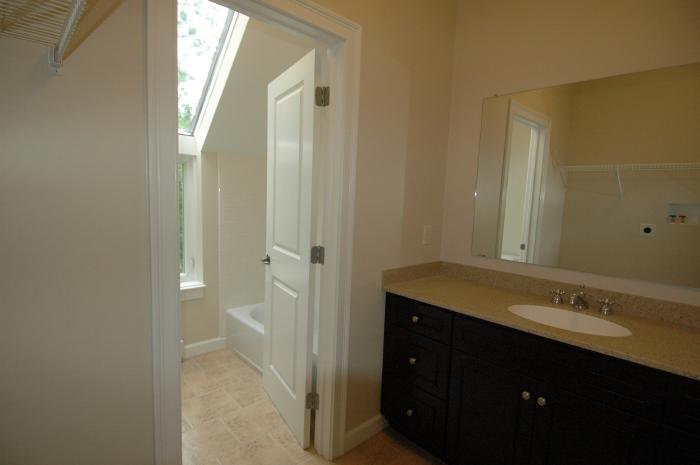 Main bath on 2nd floor with laundry.

Basement finished multi-purpose room. Basement also has a finished mudroom entry area from garage.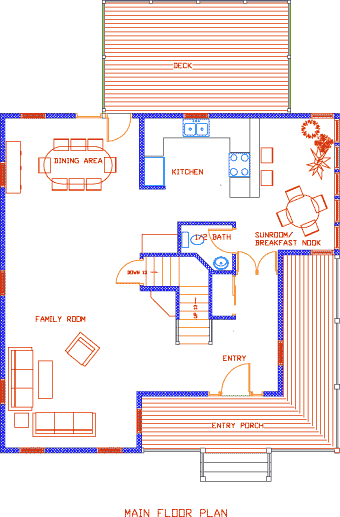 Lower Floor Plan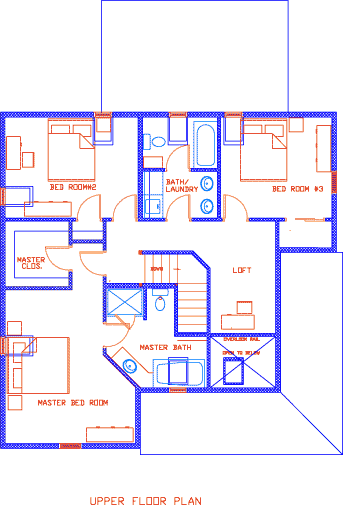 Upper Floor Plan <

More details on the energy-efficient features of this home are:


1) Superior insulation: Includes wrapping the entire house from under the slab to roof peak with 1.5" of extruded styrene foam insulation. All exterior bearing plates (fascia & soffit substructure, porch floor rim joists, porch roof rafter ledger, and ceiling rim, etc.) are connected over the foam, greatly reducing thermal bridging through the framing members. Interior walls & roof are further insulated with 5.5" blown in cellulose insulation (walls) and 9.5" blown in cellulose insulation (roofs).
2) High performance windows: Harvey industries Tribute line of Double Low E, Krypton filled, triple-glazed windows with an R5 performance rating.
3) Tight construction: All areas of potential leakage in the building envelope are sealed with spray foam to reduce air leaks, moisture issues, dust, and noise.
4) Efficient Heating and Cooling Equipment: Because of the tight construction and insulation, the home's heating and cooling system will consist of air source heat pumps, using 70% less energy/fuel costs than a traditional system for this sized home.


5) Fresh air ventilation system: Indoor air quality is controlled by a energy recovery ventilator (ERV) with continuously supplied preheated outside air to the living space. Click here for more information on fresh air ventilation systems.


Thank you for your interest in our Berlin home.


Warren Design Build
268 West Street
Berlin, MA 01503
Tel:/Fax (978) 838-0022

Email:carl@warrendesign.com