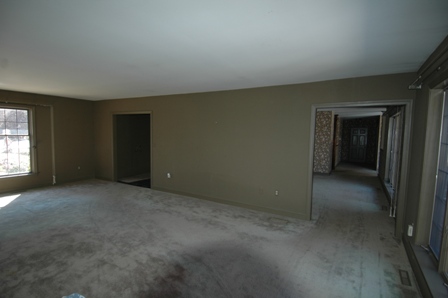 View from living room into dining and kitchen area. The framed opening
was later enlarged (see below) to create a more open floor plan.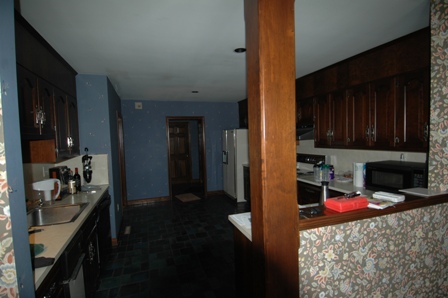 Kitchen before remodeling.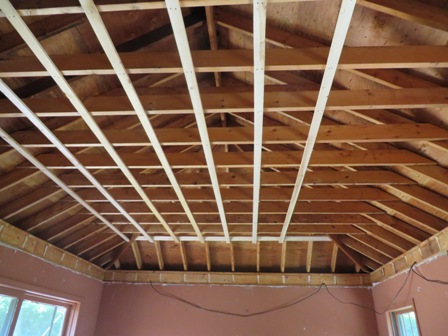 The ceilings in the living room, dining area, foyer and
master bedroom were opened into the attic and
panned to create higher ceilings.

Similar view as above, looking from living room into dining area.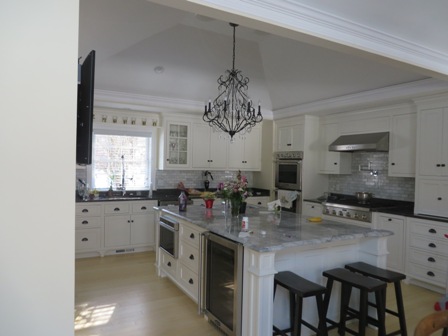 New kitchen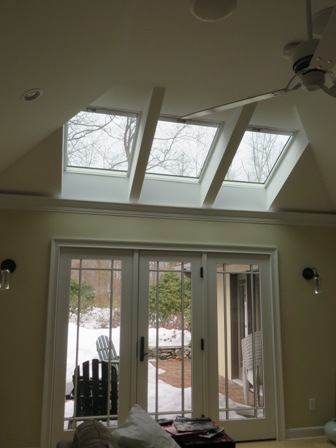 Panned ceiling with skylights over new doors to patio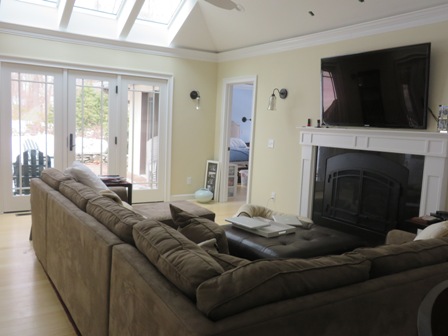 Living room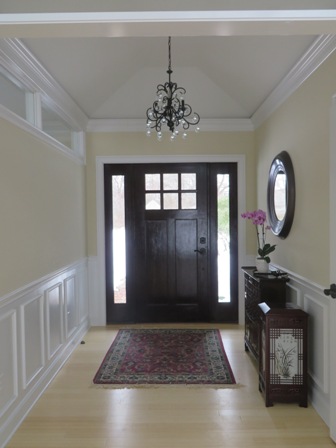 Remodeled entry foyer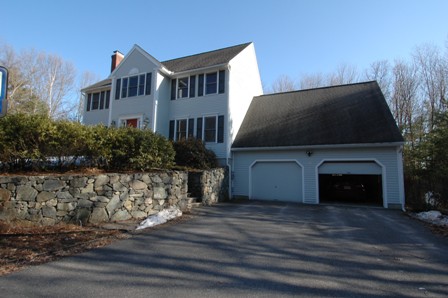 Before Construction. This home had a small living room
set in the roofline above the garage. We added a second story
above it for a master bedroom/bath suite, which enlarged
the living room. We also added a third garage stall.

Above the new garage, we built a screened porch (at the living room
level), and a deck above (off the new master bedroom suite.)
We love to build decks over screened porches, and
this master bath was particularly luxurious with
marble tile and a steam shower.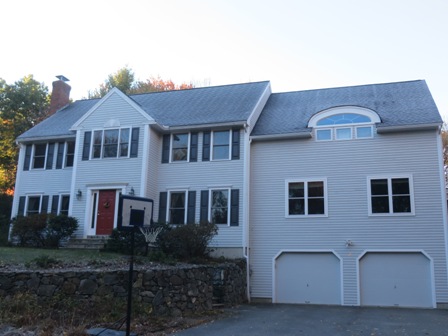 After. The new, single garage stall and deck are to the right of this photo.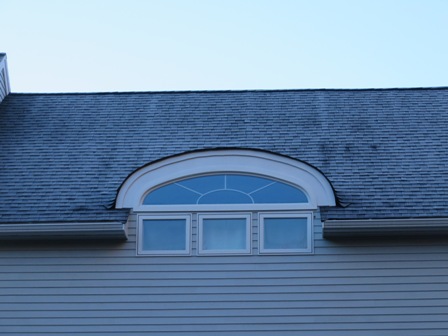 This eyebrow window is above the master bath tub (see below).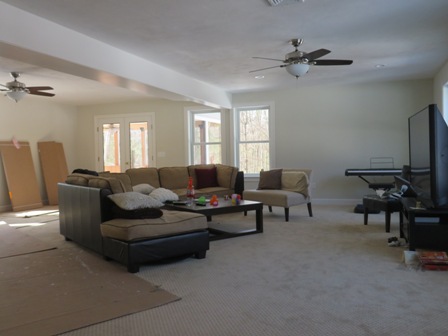 Expanded remodeled living room.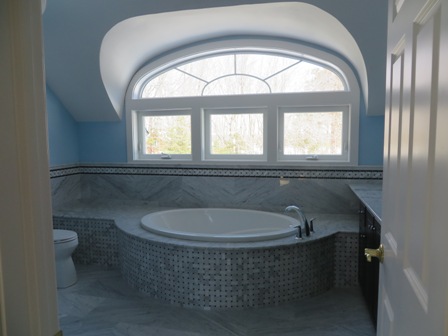 Tub under eyebrow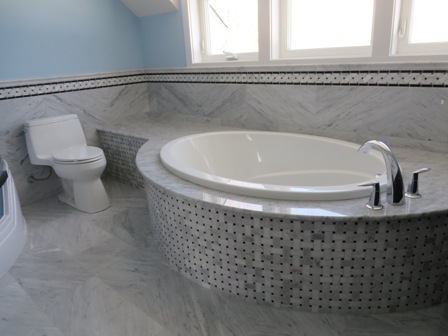 Our tiler, Bob Ritchey, did an excellent job with this difficult pattern
and curved tub deck.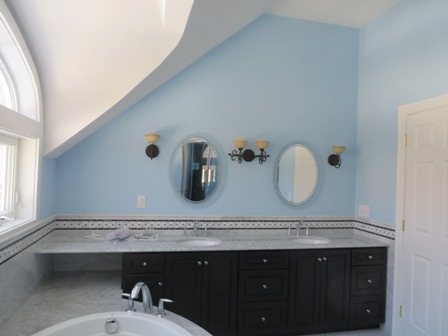 Vanity area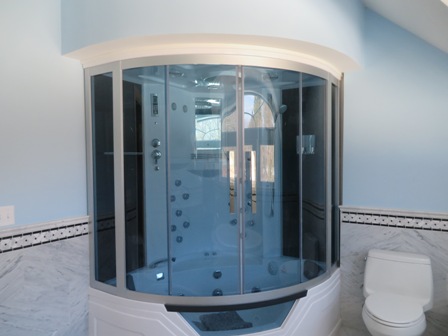 Steam shower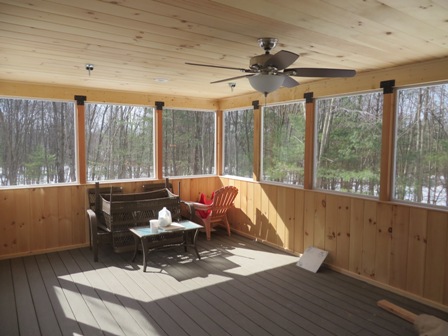 Screen porch off of living room, above new garage.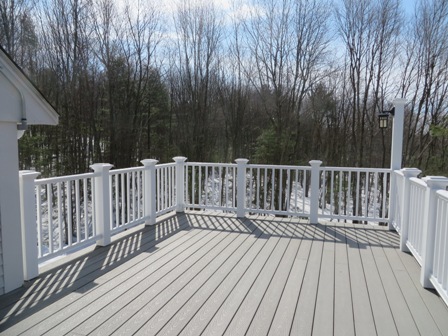 Deck above screened porch, off master bedroom.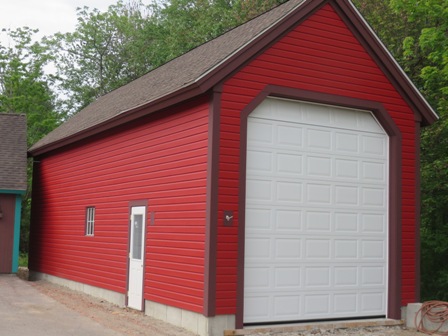 Two barns, built tall to accomodate an Airstream camper off season.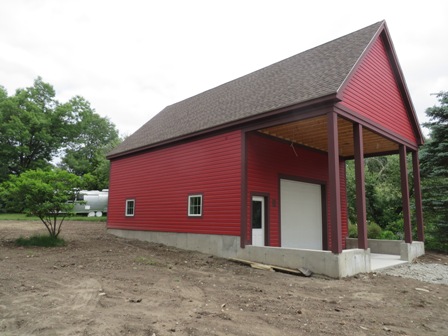 Thank you for visiting "Projects 2014"
If you have any questions, comments, or suggestions, please contact us:

Warren Design Build
268 West Street
Berlin, MA 01503
Tel:/Fax (978) 838-0022

Email:carl@warrendesign.com