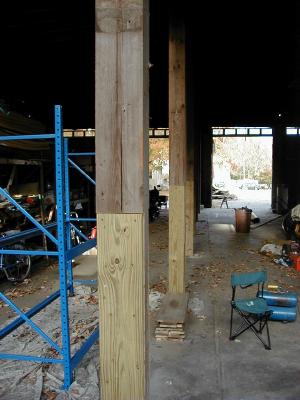 Inside, rot at post bases repaired.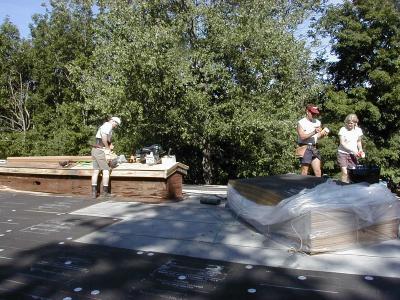 After straightening the barn as much as we could and strengthening
the supports, we were ready to re-roof. The old asphalt roof
leaked everywhere. We had a work weekend, and Carl's brother Bill
and cousin Dave came to help.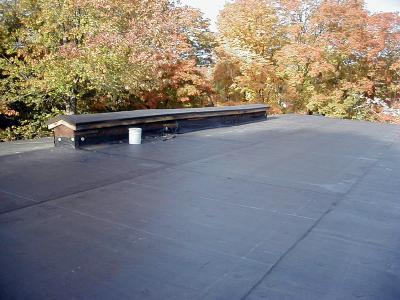 Rubber roofing complete.
Later, Chris Moorhead re-sided the vent.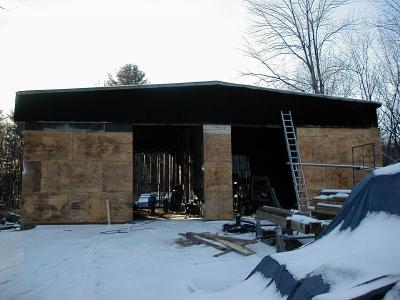 Rebuilding the front. We stripped it down
and rebuilt it. Originally it had four doors (for the trolleys),
but we fixed the outer two, and rebuilt the others.
Later, we decided to use some old trolley windows
that had been left behind as a row of transoms
in the front to bring in more light.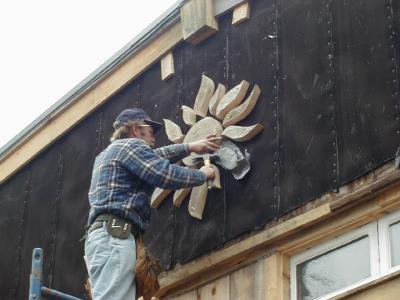 A decorative "Sara sun" for the front of the barn.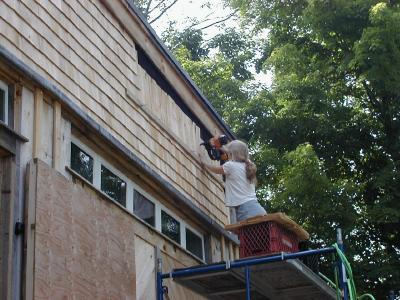 Sara shingling the front.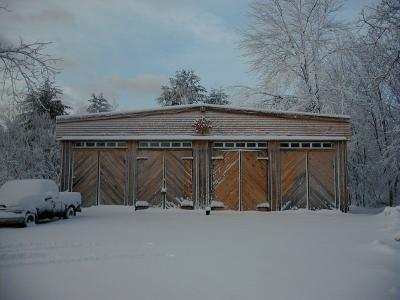 Barn front before paint.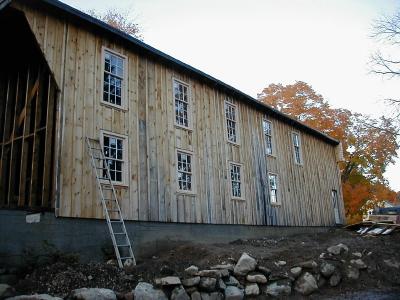 New windows and barnboard siding installed.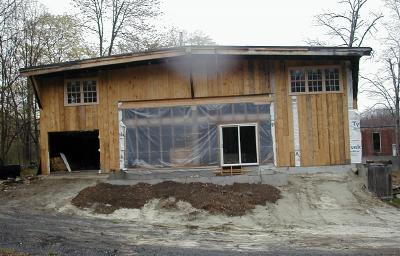 Back. The central area (covered with plastic) is now a greenhouse.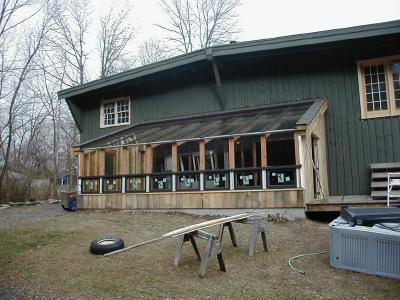 Greenhouse framed, exterior painted.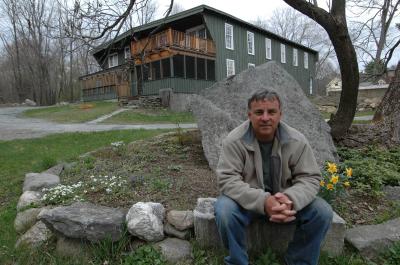 Spring, 2007, Exterior of barn is complete with screen porch
off of greenhouse, and deck above. (A design we've built for several
clients in the past).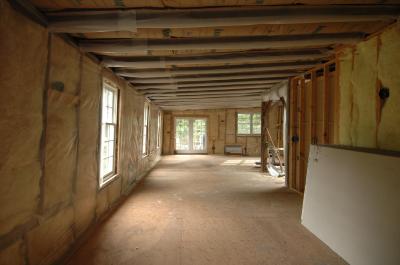 Inside the barn, our future office space is insulated
and ready for plaster.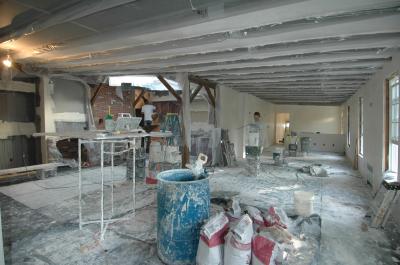 Plastering.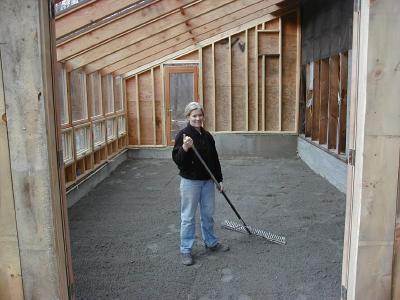 Interior of greenhouse, stone dust floor (still needs foam, heat, soil & plants).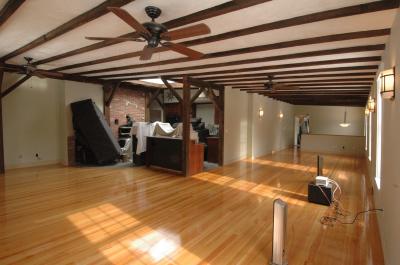 Jan 2008, office complete: fir floors and final electrical done.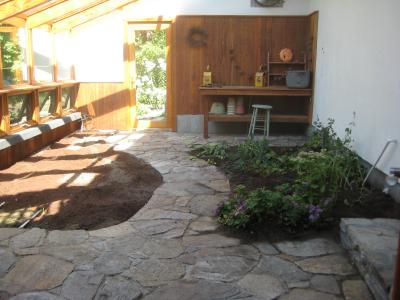 Greenhouse nearly complete with grey water system in place
and first plants in.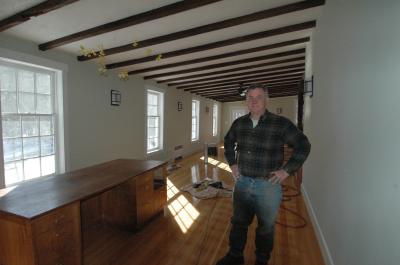 Carl moves his desk in, seven years after we began.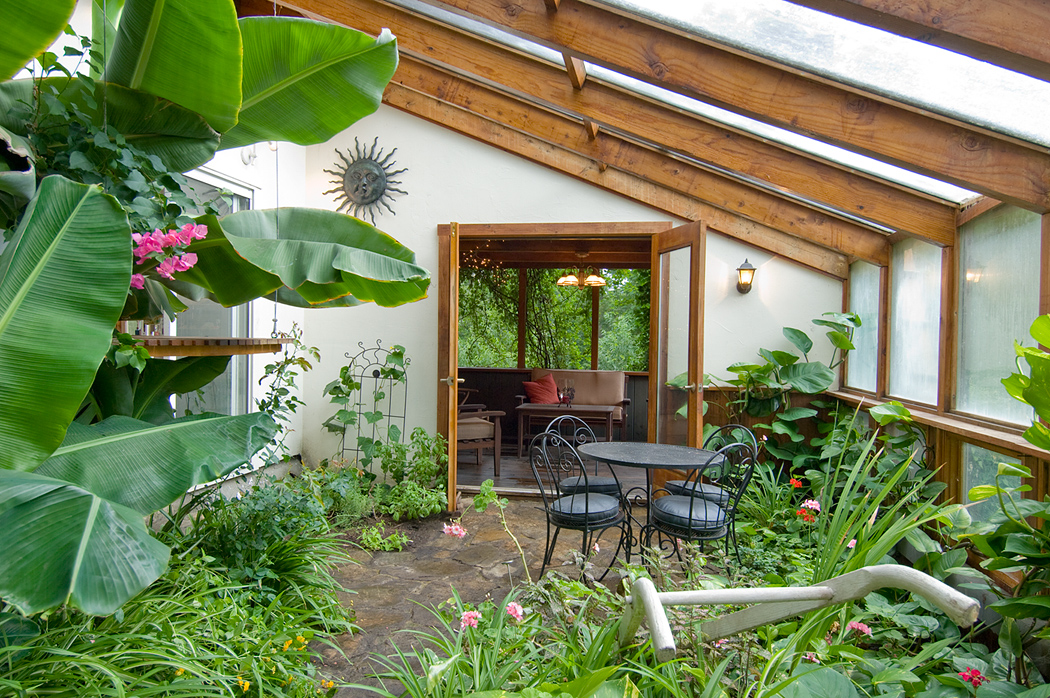 Greenhouse 2011, established plants absorb all grey water.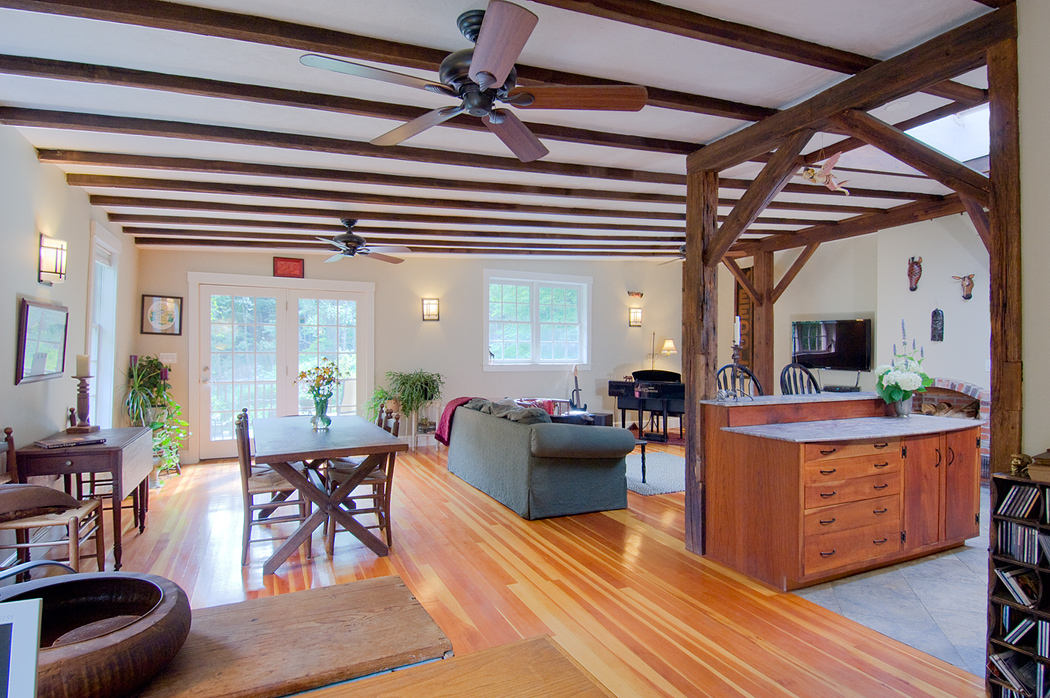 Finished space, view from office area.

Thank you for visiting "Our Weekend Project."
If you have any questions, comments, or suggestions, please contact us:

Warren Design Build
268 West Street
Berlin, MA 01503
Tel:/Fax (978) 838-0022

Email:carl@warrendesign.com